HOUSEKEEPING : THOROUGH
MAINTENANCE OF YOUR VILLA
Our teams cover all your interior housekeeping needs, complete with the high-end finishing touches that are specific to the luxury sector. We also have all the equipment and products we need to thoroughly disinfect your villa in response to the pandemic. We give special attention to door handles and knobs, bathrooms and toilets.

LAUNDRY : CARING FOR
YOUR LINENS ON A DAILY BASIS
We have our own laundry facility on the Gulf of Saint-Tropez, featuring equipment of superior quality and eco-friendly products. Our experienced teams will handle your household linens with care and attention.
CONCIERGE : YOUR GUESTS WILL THANK YOU!
We are fully versed in organising and coordinating private events and in hosting honoured guests in Saint-Tropez.
Our network of outstanding partners is always available to cook for you, run your parties, decorate your spaces with flowers and more, play live music for you, greet your guests and more…
OUR PARTNERS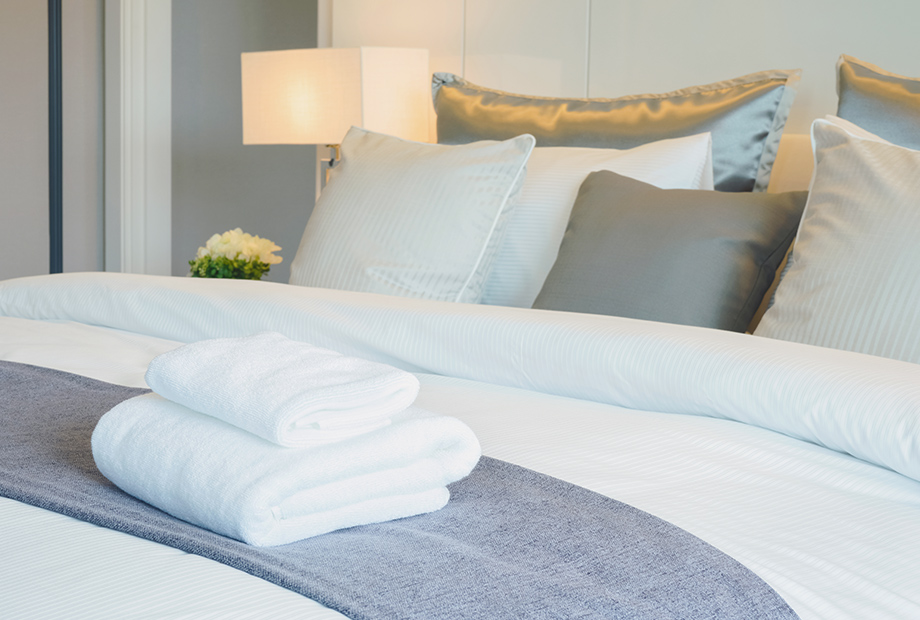 HOUSEHOLD LINENS FOR HIRE : AIM FOR TRUE LUXURY !
Do you want to enjoy the best quality of bed and bath linens during your stay, or for the delight of your guests and renters ? The exceptional linens available from our supplier are sure to win you over. Please don't hesitate to ask us about hiring sheets and towels from us, either on a one-off or a regular basis!
OUR ECO-FRIENDLY PRODUCTS :
DEMAND THE BEST !
Out of concern not only for protecting our planet but also for your health and the health of our staff, we made the decision to opt for a German brand of eco-friendly cleaning products. We are pleased to offer these products for sale, which have earned the most demanding and reliable European certifications in this respect. Moreover, these less aggressive products are particularly recommended for the maintenance of luxury villas, to clean the most fragile surfaces carefully and efficiently.

TERRACE CLEANING :
A HIGHLY SPECIFIC SERVICE
Your regular house staff or gardener may not be able to handle the cleaning of your terrace, your parking area or your pool. This cleaning demands special equipment like a leaf blower and a pressure washer. We would be happy to provide this service to you, at the frequency and the times of your choosing, for example before the hour when you, your guests or your renters wake up in the morning.